Our Aim

To liase with Pakistani students who are intending to come to UC Irvine and to provide them necessary information and clarification whenever required.

To hold functions and get-togethers, on a regular basis, in order to develop a well-knit Pakistani community and to provide for the students a flavor of home.

To represent Pakistan in functions with international orientation.

To keep Pakistani students current with affairs at home.

To hold events to display the Pakistani art and culture to other UC Irvine students and faculty members.

To simply hang out and have fun.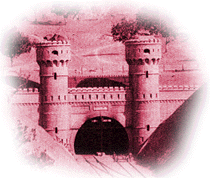 Purpose of Our Club
PSA is committed to expand its horizons by engaging in active participation in the Pakistani Community. In this regard, acquiring the support of our community is of fundamental importance for us. PSA intends to diversify its membership by reaching out to the Pakistani community and familiarizing them with the organization and its goals and objectives. At UCI, PSA promotes discussion on topics of national and international areas of interest amongst its members as well as members of other organizations. PSA provides peer counseling and advising to Pakistani students. PSA plans and coordinates social and cultural activities with organizations that express interest in working and collaborating with PSA We participate in community activities outside of University of California. We also arrange special functions to commemorate various Pakistani Holidays.