Current Presidents of the PSA.

Full Name: Sohaib Nomaan Ahmed
Position: Co-President
Major/Minor: Vo computar ki cheez (ICS) aur Management minor
Year: Chohtha saal yaar
Hobbies: Playin kirket, sleeping, bhangra, and sleeping some more!
Favorite Movie (desi &/or american): Mohabbatein & Braveheart
Favorite Food (desi &/or american): I don't eat..u ever seen me??
Favorite Song: Siruf Tum by 112
Favorite Actor and Actress: Aishwarya Rai...and AISHWARYA RAI
AIM/MSN: Sobob99/tupakistan..I luv to chat!
Quote: "Ek bar kahin dil laag jaaye, phir yaar kahin dil nay laagta...yeh duniya dil ko darathihai, dil to raab say bhi nahin dartha!"

Full Name: Sophie Khan
Position: Secretary
Major/Minor: ICS, Bio Medical Engineering Minor.
Year: Sophomore
e-mail: psa@uci.edu
Hobbies: Eating paan, chasing mundas (jk=), seriously umm just kickin it
with u PSA fools, bhangra babey =)
Favorite Movie (desi &/or american): U guys really wanna know all this?
Y? Are u gonna rent all our fav videos and pay for em with da PSA funds?
Vow, how fun =) kiddin. Umm I don't watch desi movies so I guess umm
Blind Rishta was pretty good Fobby wideo=)
Favorite Food (desi &/or american): Spaghetti, yum I ate it 5 days a
week Freshman year, cus I coudnt paka khana at first =)
Favorite Song: Dil Dil Pakistan (ha, I just can't write a serious
e-mail, I'm sorry=)
Favorite Actor: Paanwaala
and Actress: Naanwaali

Quote: "just because someone doesn't love
you the way you want them to doesn't
mean they don't love you with all they have."



Name: Sameer Ahmad

Name: Zeeshaan Ansari
Title: Historian
E-mail: maybe if he'd e-mail us we'd know
Major: Biology..wanna learn?

Name: Omar Baig
Title: Culture Show Chair
Major: Computer Engineering
AIM/MSN: All da hunnies message me!
Hobbies: droppin frenz off at da pool!
E-mail: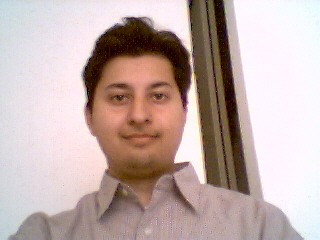 Name: Owais Ahmed
Title: Webmaster
E-mail: This is NOT my picture..I've been too lazy to e-mail it in!
Major: ICS



Name: Shahyaan A. Sukhla
Title: Treasurer

Name: Don't got one!
Title: Freshman Rep