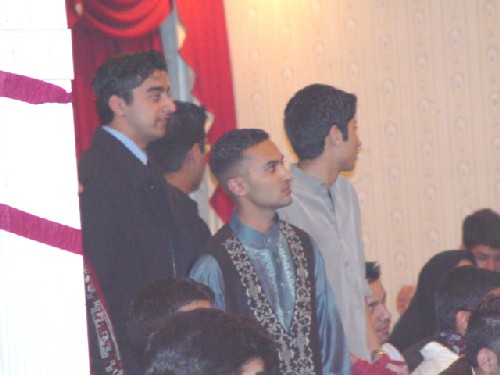 UCI guys stylin' ; Shiraz and Omair (Both Single!); e-mail us at psauci@hotmail.com!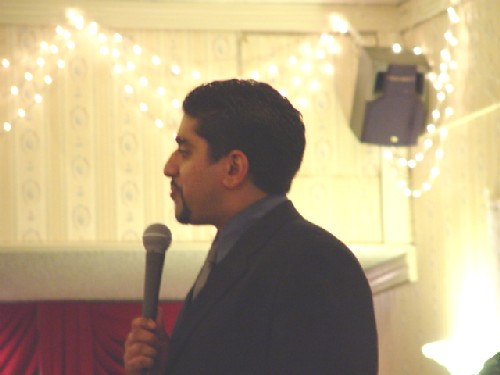 Co President Ahad Yousuf introducing the UCI Segment; isn't he the 2nd sexiest guy alive? (Behind Musharraf)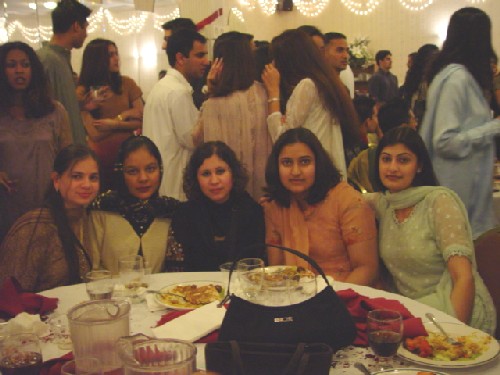 Some UCI Girls enjoying the Banquet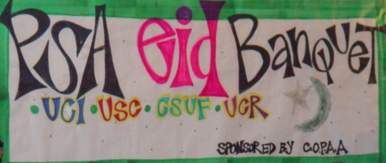 Wheee I LUV PSA!!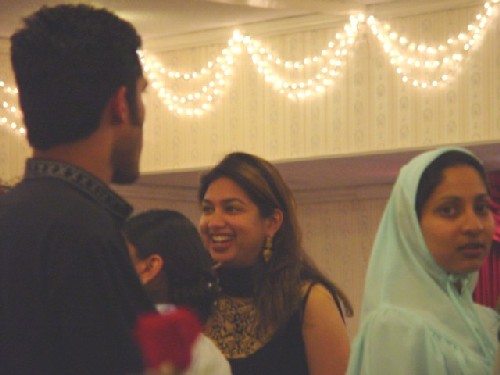 Co-president Nimra loving the Shararatein skit!!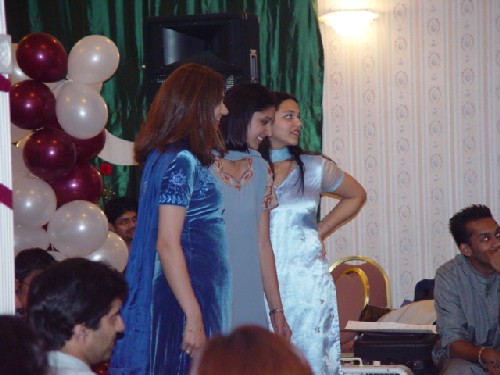 "Ay baby...Can I have your mobile numberr??"; Betta watch out for these gurls, or u might get slapped!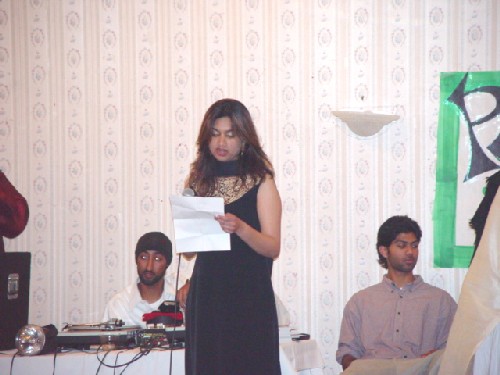 Co-President Nimra Siddiqi introducing the UCI Segment
Wooohooo...this feels like Ash Bash! Hey lets all go to the next Ash Bash!!